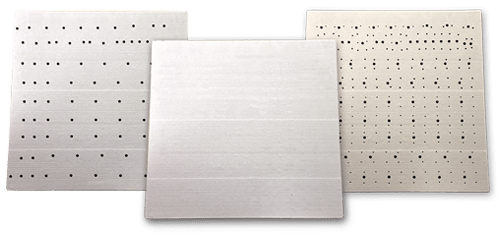 Stress Free EDM Blocks
Toolmakers worldwide rely on defect free material from Hydro Carbide for producing critical tooling components. Our unique manufacturing system creates tungsten carbide EDM blocks that are remarkably stress free.
Hydro Carbide's expertise in producing technologically superior blocks for EDM is time tested. Pure raw materials, a carefully documented quality system, modern equipment, employee training programs plus an ongoing research program involving state, federal and university resources compliment every aspect of the company's operations.
EDM blocks are available with or without start holes. Hydro Carbide also offers tungsten carbide compositions in submicron, fine, medium or mixed grains. Hydro Carbide's laboratory personnel provide technical assistance in the form of applications analysis.